Warehouse Technician - April 2023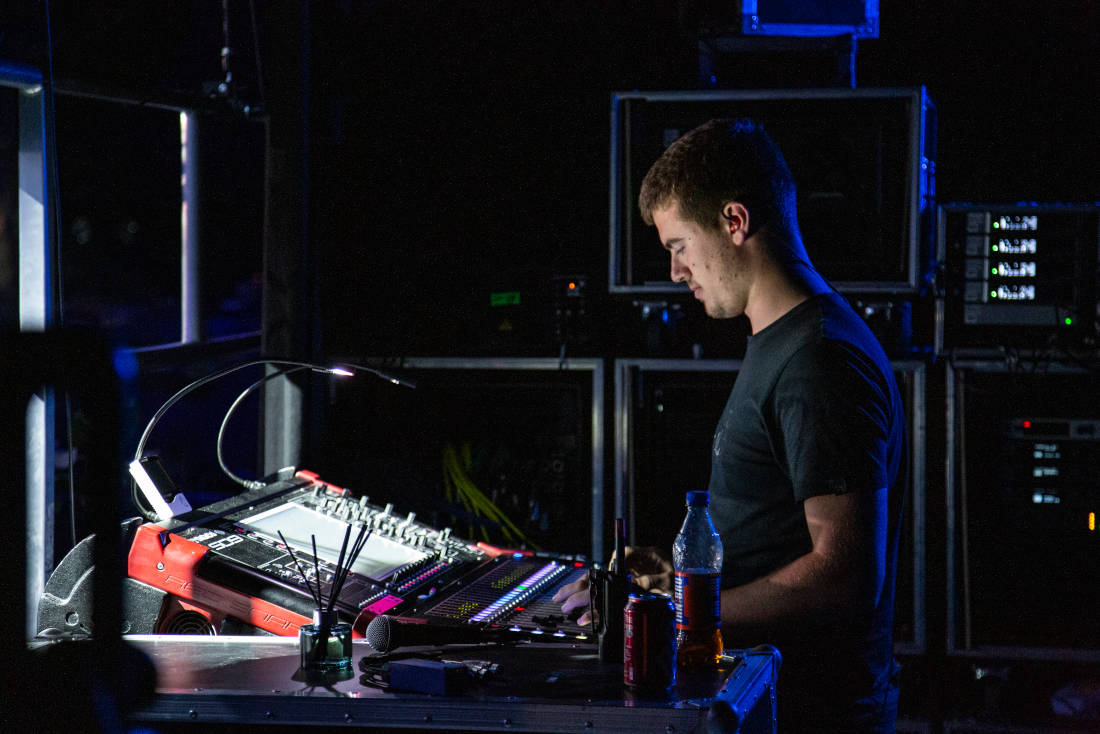 About Ingram AV
Ingram AV in Newcastle is a leading audio-visual company that offers comprehensive solutions for live events and conferences. They specialise in event production, AV equipment rental, installation, and technical support. With an extensive inventory and skilled technicians, they cater to various events such as conferences, concerts, and corporate gatherings.
What we are looking for
As a Warehouse Technician you will be involved in assisting the Director and Project Manager in all aspects of the running of the warehouse.
The main job tasks would be
Assist in organisation of the warehouse and development of our hire software.
Inspect the physical condition of equipment and report any issues to the line manager.
To maintain a safe, tidy and clean working premises for both yourself, colleagues and visitors.
To handle general hire preps to ensure that the correct kit is loaded onto the correct vehicle by the time specified and the rental system is adhered to.
Assist with setting up, preparing and testing equipment prior to going on site or for client demonstrations and testing in the warehouse.
To ensure all kit coming off vans is checked back correctly against the job with any discrepancies or damage being logged and reported to the line manager for investigation.
Assist with Loading and Unloading Vehicles when required.
To ensure all equipment is in a safe, working order before leaving the warehouse.
Assist with regular inspections on all company vehicle, carry out basic vehicle maintenance and reporting any concerns or faults to the Warehouse Supervisor.
Deliver/Collect vehicles or equipment for jobs when required.
To assist with, or to take control of, logistical planning for vehicles and staff.
Assist with basic cable & and equipment maintenance
Where required to work on-site; install and derig in line with client needs and supervise crew where needed.
Ensuring warehouse and job preparation paperwork is accurately completed, processed and stored
Work on the Hire desk when needed or to arrange hires for walk in clients
Any other reasonably requested duties as requested by the management
The right candidate
Knowledge and experience with Lighting, Sound, Video, Staging and Set
Ability to work well under pressure, within a team and to tight deadlines.
Keen to learn new skills with excellent attention to detail
Excellent communication and organisational skills with the ability to plan and prioritise multiple jobs daily
Full, Clean UK Driving Licence
A good all-round IT knowledge and ability to pick up new software quickly.
Forklift, manual handling, first aid certificates are beneficial, but not essential. Training will be provided as necessary
What do we offer
Pay for this role is £21,000 - 25,000 pa based on 37.5 hrs per week.
Work hours are generally 09:00 till 17:00 5 days a week. Hours outside of this may be required.
Paid overtime – Hourly basic rate of pay Monday-Friday.
(Optional) Enrolment in pension scheme with employer contributions
Uniform and Health and Safety equipment provided as required
You're welcome at Ingram AV wherever you're from and whoever you are. We know that sometimes, people don't apply for a job because they don't have every single skill listed in the job's requirements. So if you're interested in a role here and believe you could be a good fit, we encourage you to apply.
If you fit this profile and are looking for a new challenge, then send your CV and covering letter. Please state the job title and where you saw the job advertised
Please email CVs and Cover letters to jobs@ingramav.com
Closing date, 1st May 2023