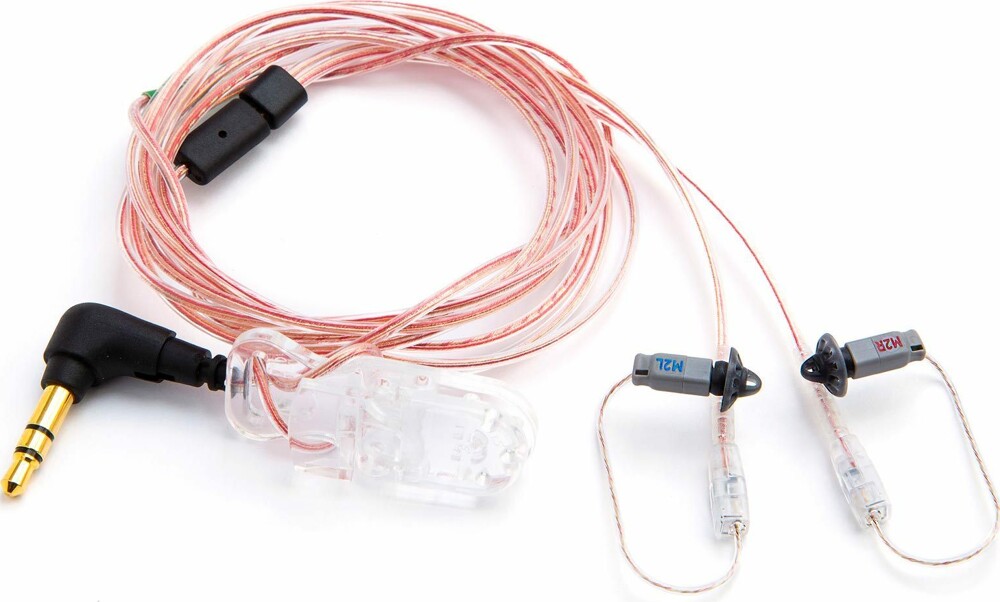 Bubblebee - The Sidekick In-Ear Monitor - STEREO - CLEAR
FROM
£18.00
EX VAT

(Please note all prices are exclusive of VAT + 20% will be added to the final price)
Request a Quote
Features
INVISIBLE:

The Sidekick driver unit is so small that it is not visible when worn in the ear. It fits inside the ear canal. The cable loop takes the cable behind the ear, so it is also hidden from sight, making The Sidekick virtually invisible when worn.

SONICALLY TRANSPARENT:

The "Satellite" eartip allows you to hear your surroundings like normal while having crystal-clear cues and comms.

SUPER LIGHTWEIGHT:

Wear your Sidekick for 20 hours straight with no fatigue. It weights just 360 milligrams excluding the cable.

TOUGH & DURABLE:

With kevlar-reinforced cables, The Sidekick is made to last. The eartips are easy to clean and the driver's filter is easily replaceable.

CRYSTAL-CLEAR COMMS:

The high quality driver ensures that speech is heard with crystal-clear fidelity in all environments.

UNIVERSAL CONNECTION:

TRS minijack connector means compatibility with any wireless receiver, accessory or phone.

CUSTOMISE YOUR SIDEKICK:

The Sidekick's kevlar-reinforced cable can be disconnected and swapped for brown or clear, curly or straight cables, available as accessories.

MADE IN SCANDINAVIA:

Manufactured in Denmark with quality and comfort in mind.

UP TO 20 HOURS OF COMFORT

With its extremely small and lightweight footprint, The Sidekick is an excellent alternative to earwigs and acoustic tubes, able to be worn for 20-hour shifts with no fatigue.
Description
THE ULTIMATE COMMUNICATIONS EAR-PIECE FOR COMFORT AND SPEECH INTELLIGIBILITY.
The Bubblebee Sidekick In-Ear Monitor is a virtually invisible comms ear-piece designed to be the ultimate IFB earpiece for both comfort and intelligibility.

It features the world's first micro speaker solution for wireless receivers where the entire driver fits comfortably in the ear for practically invisible, crystal-clear cues, even in noisy environments.
Please note all prices are exclusive of VAT


+ 20% will be added to your order