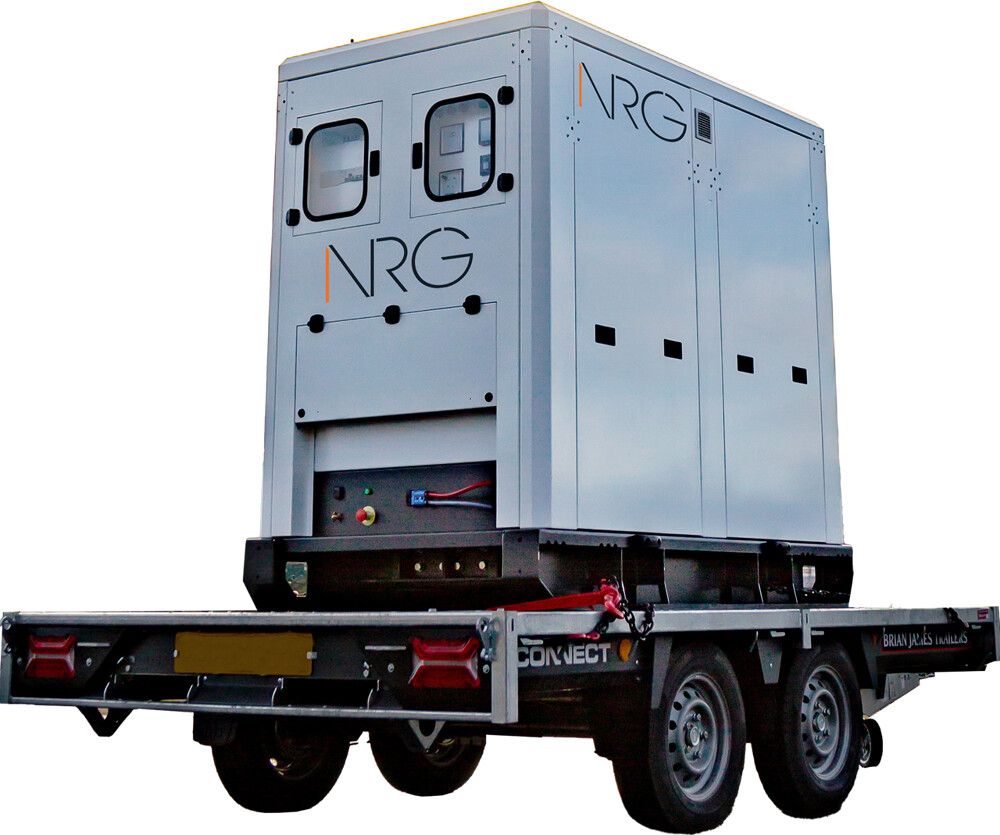 NRG V2 - 45KVA Portable power Station - 120KWh
FROM
£1200.00
EX VAT

(Please note all prices are exclusive of VAT + 20% will be added to the final price)
Request a Quote
Features
Battery storage:

120KWh

AC Outputs:

1x 63a 3p 1x TRUE1 16a SP

AC Input:

63a 3p / TRUE1 16a SP

Max output:

45KVA / 36KW @ 230v

Trailer Mounted

Length (on trailer):

3100mm

Height (on trailer):

2650mm

Width (on trailer):

1800mm

Weight:

1920 kg
Description
The NRG V2 45kVa is a 3 phase off-grid energy solution, that provides clean, reliable, silent power for use in a variety of applications and integrations.

NRG can be used in various configurations. Stand alone, it can provide up to 100KWh of energy storage with 36kW output.

Alternatively, using the built in 14kW MPPT solar controller, you can generate your own power to extend the operational running time.

The NRG can also be linked with a conventional Petrol or Diesel generator, or grid connection to create a hybrid system.
Please note all prices are exclusive of VAT


+ 20% will be added to your order